New Orleans has one of the most enduring love affairs with coffee in America. Founded in 1718 by the French, the city enjoys a thriving coffee-house culture that dates back hundreds of years. Legendary for their love of blending dark, rich coffee with the bittersweet roasted chicory root, New Orleanians have always been coffee pioneers, sipping cold-brewed coffee and chicory in tall glasses over ice decades before the current iced coffee craze took hold.
In celebration of all that's loved about coffee – the satisfyingly rich and slightly bitter flavors of a great blend of beans, the delightful way it energizes body and soul, and its versatility as a hot drink, a refreshing iced beverage or a cocktail mixer – here are some lovable ways to enjoy coffee right now – in New Orleans or anywhere.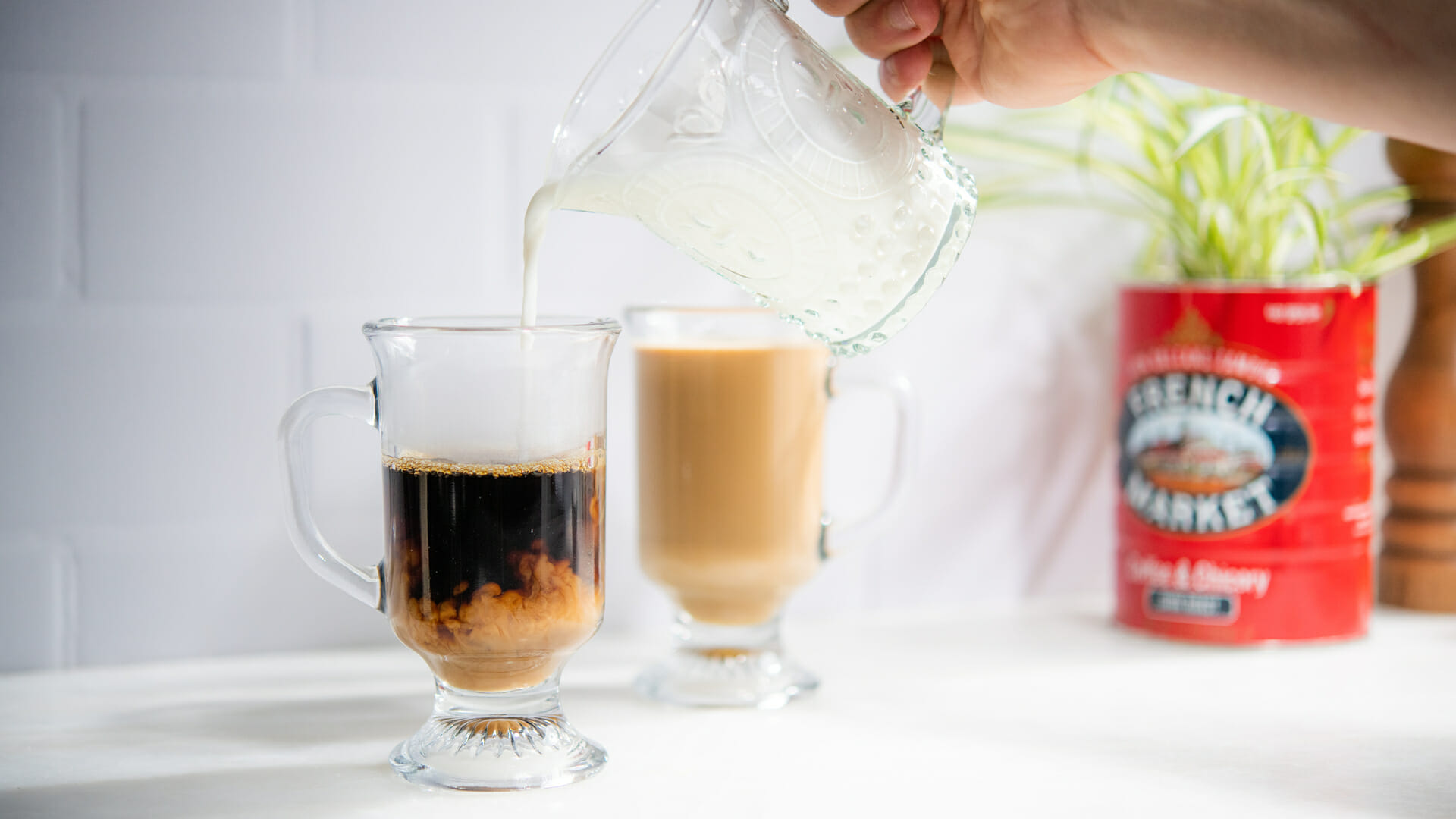 A cafe au lait is rich, dark, hot coffee (in New Orleans, it's often infused with imported French chicory) that's mixed with almost-boiled milk. This comforting drink is enjoyed from morning to midnight by New Orleanians, often enticingly paired with hot, chewy beignets (a type of fried dough) dusted with powdered sugar.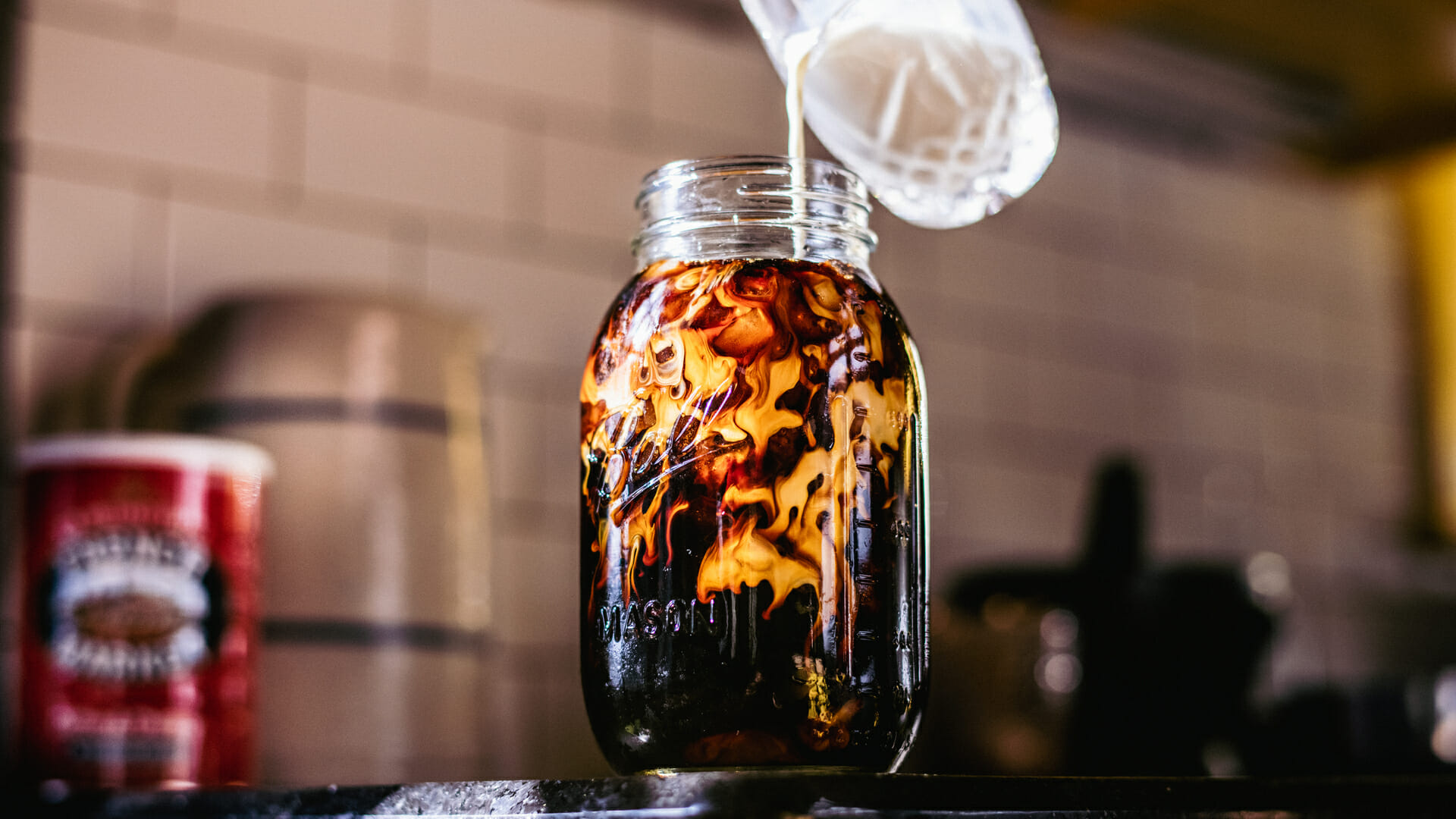 Hard to believe, but once upon a time the international phenomenon of drinking cold-brew coffee concentrate served over ice in a glass was hardly a thing – except perhaps in New Orleans. Locals have been drinking cold-brewed iced coffee and chicory since at least the 1970s, and they continue to create new iced cold-brew drinks that are easy to love.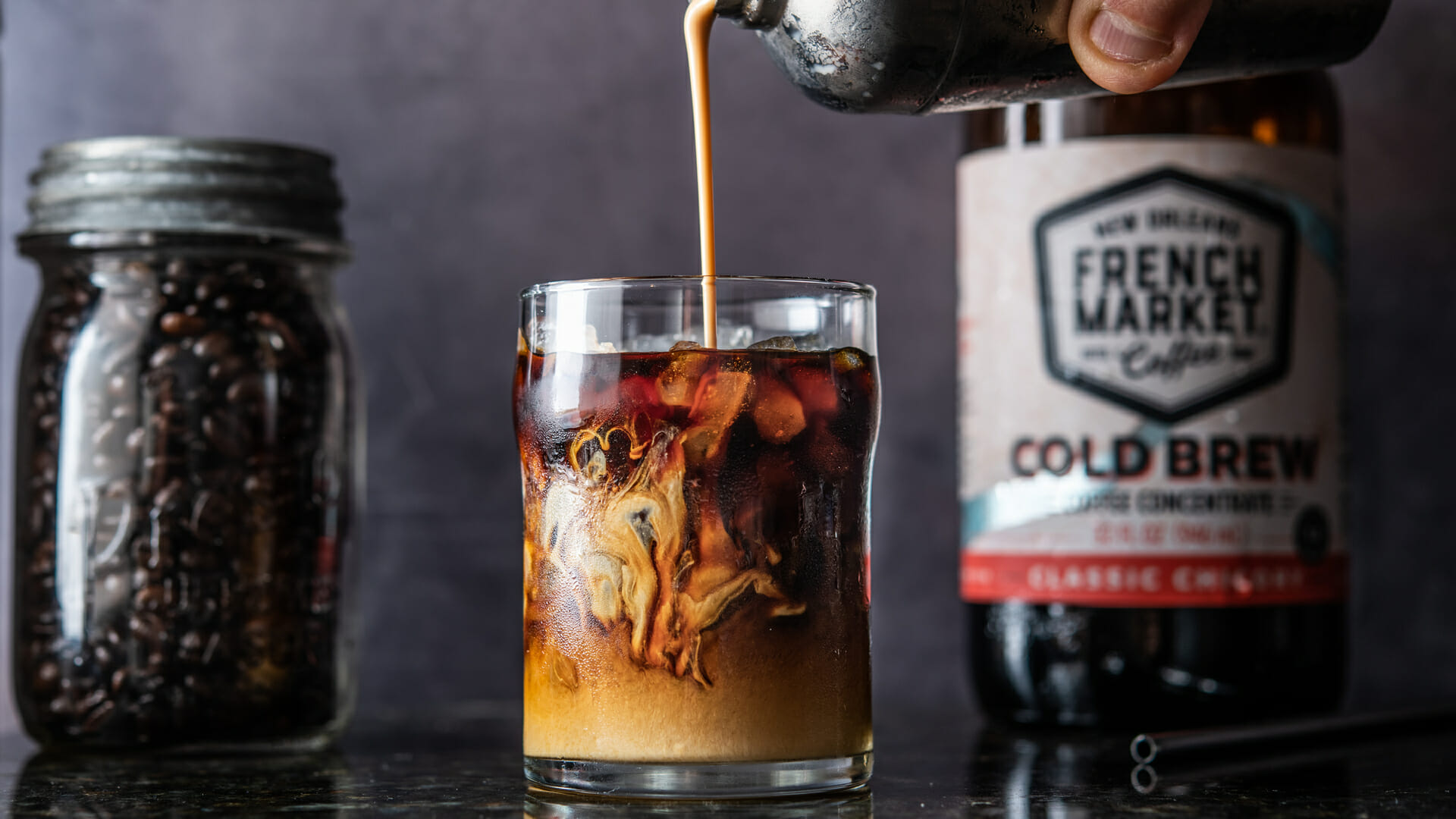 Strong coffee mixed with sweetened condensed milk is an everyday reminder of the French influence in New Orleans – and equally so in the cuisine of Vietnam, another former French colony with seasons of hot, humid weather. Mixed and poured over ice, this pairing makes a sweet, refreshing pick-me-up in any corner of the globe.
Coffee and booze are the perfect marriage of "let's go" and "time to relax." Despite its name, the White Russian cocktail has been claimed as an American favorite – and in this New Orleans version, cold-brew coffee concentrate punches up the earthy coffee flavor that blends so deliciously with cream, sweet coffee liqueur and a nice, smooth vodka.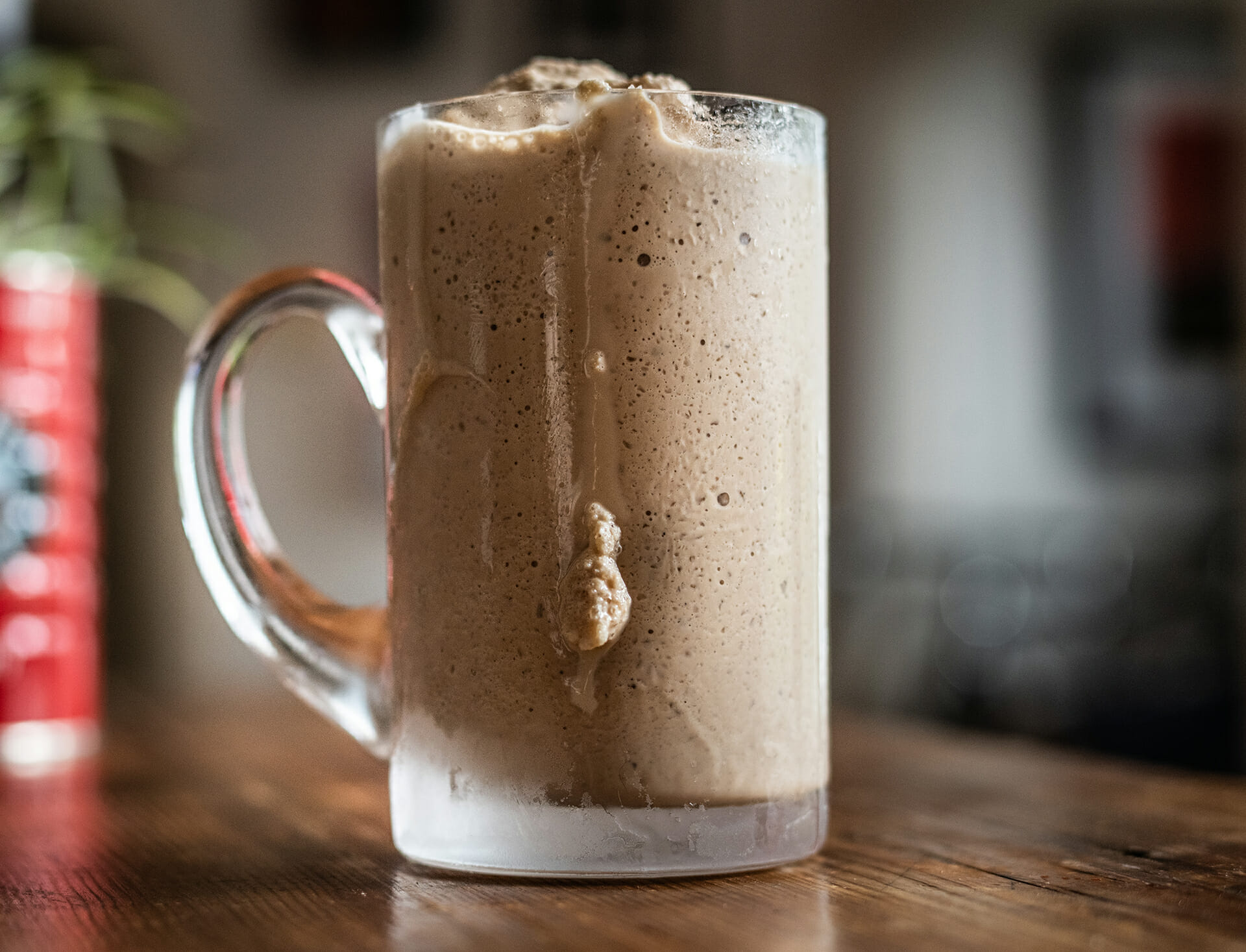 Historically speaking, the invention of the blender opened up all sorts of new ways to love coffee, not the least of which is a coffee-based milkshake. Mocha is the term most used to describe the combination of 2 epic kinds of beans – coffee and cacao – and blending vanilla ice cream with cocoa-infused cold coffee concentrate is fast and easy, and delicious.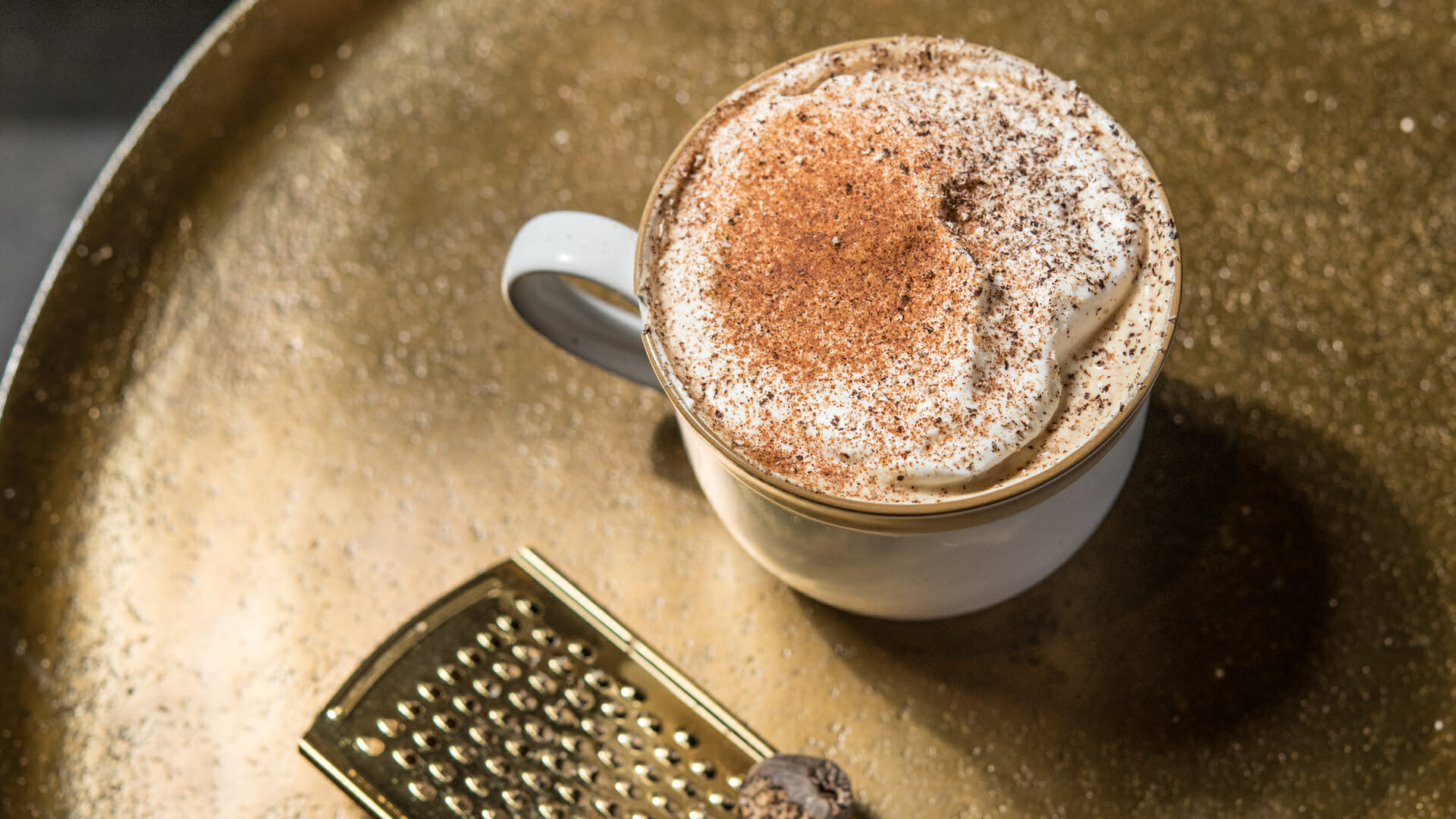 New Orleans was once one of the largest ports in America, second only to New York City. Local French cuisine was eventually joined by Italian influences, which only reinforced the local coffee culture. While a cappuccino features distinct layers of creamy milk and strong coffee, the latte mixes things up. Freshly brewed, extra strong coffee and cream are combined and dusted with aromatic spices to create a rich, satisfying sipper with just the right amount of caffeine.